Ever wondered why so many people use recruitment agencies? We'll tell you WHY!
We all know that the basic purpose of using a recruitment agency, but very few people know the actual benefits.
Here are 5 advantages you can expect if you seek expert advice and services from a recruitment company.
Save Money
Yes! SAVE money, even though you're spending?!
A Recruitment & Employment Confederation report calculated the price for mis-hiring a mid-management professional on a salary of £42,000 at around £132,000. This figure includes recruitment, training and lost productivity.
Recruitment agencies will only charge a percentage of the salary, making it a lot cheaper than hiring the wrong candidate, if you were to do it yourself.
And on that note…
"TIME IS MONEY"
The amount of time it takes to research, filter through candidates, arrange interviews and discuss aspirations with potential recruits is huge.
More often than not, Hiring Managers, CEO's & Directors do not have this kind of time to spend when it comes to the recruitment process.
When using a recruitment agency, specifically if they are a 360-recruitment agency, like Domus Recruitment, you save all of this time. Candidates are pre-screened, their salary expectations are discussed, the interviews are set up and even after the hire has been made, we check in with both client and candidate to make sure that both parties are happy.
Meaning all the hassle is left to us!
Knowledge
Through their conversations with both clients and candidates, the best recruiters gain quite a bit of knowledge about the sector they work in. They are often able to provide you with valuable insight and sage advice. This is a crucial part of their job.
When you use a recruitment agency, you gain access to their knowledge of salary rates, available skill sets, career development expectations, contract support, current hiring complexities, and even market trends in your sector, which you may otherwise have never known about.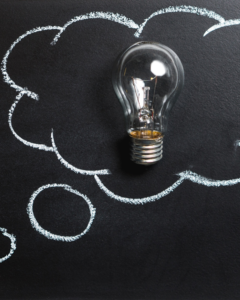 Less Risk:
(Good) agencies will put their money where their mouth is and offer you a rebate period.
If the successful candidate leaves within a certain amount of time then they'll either replace them (for free) or give you some of your money back – depending on the terms.
So, it's not as much of a big deal if a candidate doesn't work out (you don't go back to square one)!
This Is What We Do!
The most significant advantage of working with a recruitment agency is that this is what we do! 
We write compelling job ads to maximise the number of people who apply. We quickly and effectively screen applicants to find the strongest candidates early on in the hiring process. 
At Domus Recruitment, we are the perfectly placed industry recruitment specialists with:
More than twelve years as Domus Recruitment
An average of nine years recruitment experience across our consultants
More than a decade's worth of research into the demands of both clients and candidates
A team which covers the UK, with offices in Buckinghamshire and Manchester
A commitment to continuous investment and training
So basically, we just know what we're doing!
Looking for your next role/hire? Get in touch with us today – 01706 827828/ enquiries@domusrecruitment.com